BIPV (Building-integrated photovoltaics)
Glass curtain wall in the middle of city or see-through noise barriers on highway may become solar plant. That vision is realizable with Sphelar®.
With excellent performance in the case of horizontal installation and high see-throughness, we propose Sphelar® as innovative solution for BIPV market.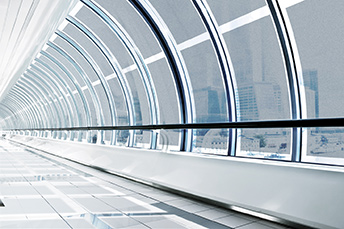 Rendering image
Effective in both of see-through panel and curved surface
You can enjoy the light shining through your window while generating electricity. Sphelar® see-through module has high see-throughness in comparison with 'light-through' PV products in the market.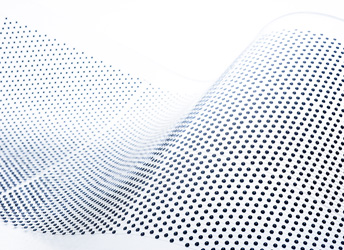 Spheres bring more in cumulative energy
Based on crystalline silicon balls, Sphelar® module yields more in cumulative energy. Not only the photoelectric conversion efficiency, but also how much incoming light the cells can absorb during a certain period is important in practical use.
What is more, Sphelar® module is more practical solar since it is supposed to be less dependent on heat and partial shadowing than conventional solars.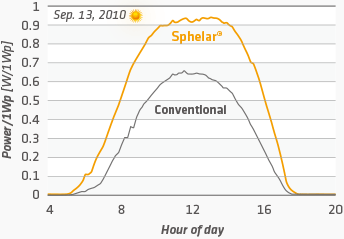 Hourly output data during a day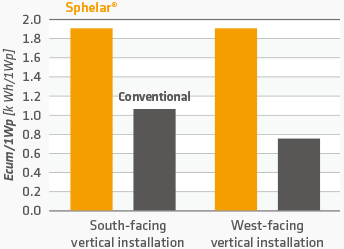 Comparison of cumulative output
Solar power generating window
Please take a look at short presentation of Sphelar® by Josuke Nakata, founder as well as inventor of Sphelar® technology (interview at the exhibition 'PV EXPO' in Tokyo, March 2010).
Sphelar BIPV for stand alone application.
Sphelar BIPV is one of smart solutions for stand alone applications like street furniture and sign. (Picture: Solar sign system installed at Kyoto station, Japan, in 2015.)